​Who are we?
We are an Episcopal-Lutheran Community; two churches living in partnership.
We decided to join together under one roof so we can:
--learn how to live in the midst of differences
--explore our faith and life questions with others from different traditions
--use our resources and gifts to serve the common good, one another and our community
--and it's more fun!
Worship
January 13: 10 am Joint Worship Service, 5 pm Contemplative Communion
January 20: 8 am, 10 am and 5 pm Labyrinth Walk
January 27: 8 am, 10 am, and 5 pm Podcast, Ponder, and Prayer
Click below to find out more about our services
Powered by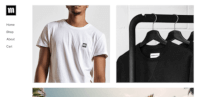 Create your own unique website with customizable templates.